Ammirando il fascino delle vigne, durante l'inverno, in una foto delle Cantine Bellavista che riporto di seguito, resto ammirata dalla natura, dal susseguirsi delle stagioni e dal fatto che e' proprio durante l'inverno, nel freddo e nel silenzio che la vite si prepara a dare grandi frutti.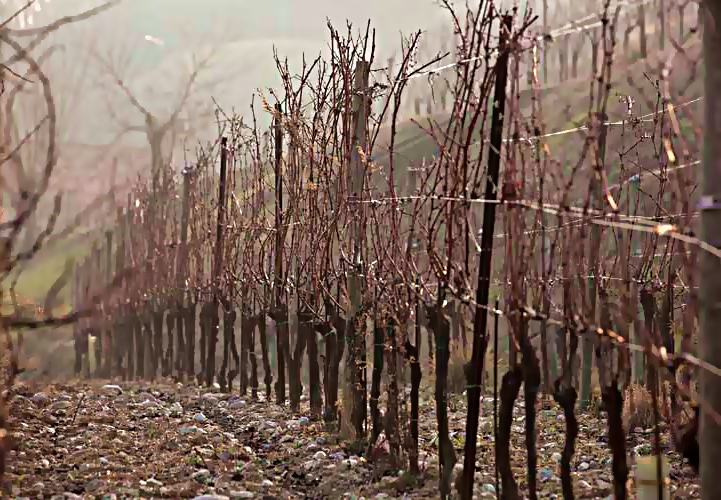 E in Franciacorta lo sanno molto bene vista la dedizione per le loro vigne, la cura e la passione con cui si apprestano a dare il meglio, sapendo che una buona vendemmia e' fondamentale per dare dei grandi frutti.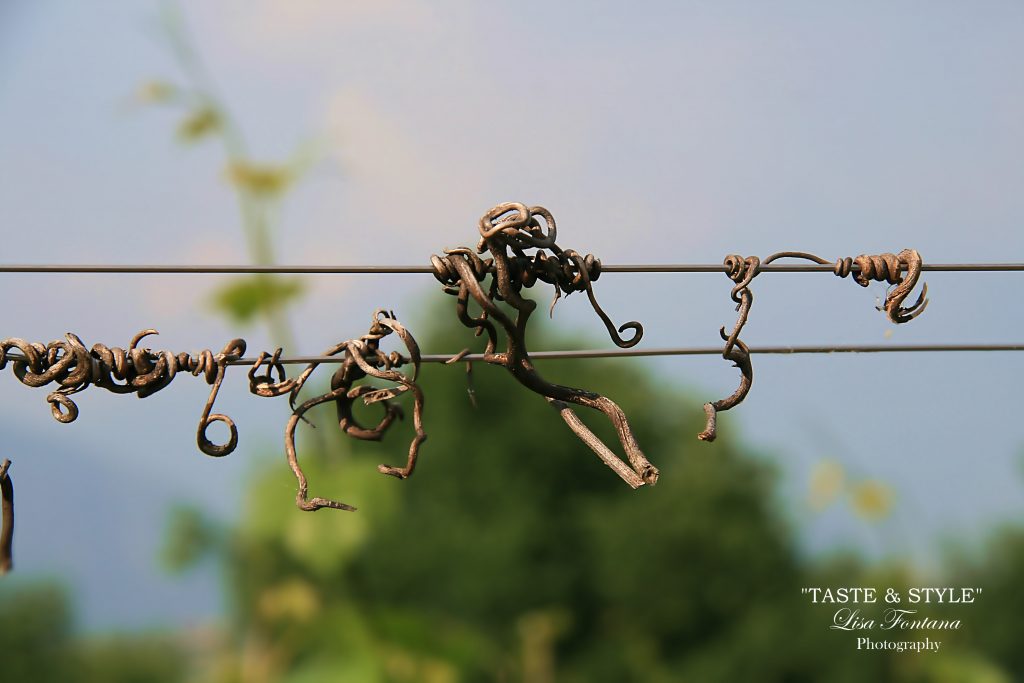 E quando penso alle Cantine Bellavista non posso che parlare di Albereta Relais & Chateaux location esclusiva che ho avuto l'occasione di apprezzare insieme alla visita alle Cantine Bellavista per un Evento Maserati.
L'Albereta Relais & Chateaux e' un magnifico Resort 5 stelle, immerso in un suggestivo parco secolare, un luogo incantato perfettamente incastonato nel fascino delle sinuose colline Franciacortine poco distanti dal Lago d'Iseo.
Qui charme ed eleganza sono di casa in un susseguirsi di ambienti caldi e accoglienti e grande cura dei dettagli.
Rifugio ideale per chi ricerca il piacere del ralax in pieno contatto con una natura fatta di dolci colline e spendide vigne.
L'Albereta seduce i suoi ospiti con raffinati percorsi degustativi all'insegna della finissima enogastronomia, con il suo magnifico Ristorante Leonfelice e nel Bistro' la cui terrazza gode di un panorama straordinario sul lago di Iseo.
Magnifico anche il Centro Benessere capace di coccolare anche gli ospiti piu' esigenti.
Il suo fascino e i suoi spazi interni la rendono una location ideale per meeting ed eventi, in grado di ospitare anche cerimonie e ricevimenti in grande stile.
Admiring the charm of the vineyards, during the winter time, in a photo of Cantine Bellavista, I am fascinated by nature and about the fact that just during the winter, the cold and the silence the wineyars prepares his fruits.
And in Franciacorta they know it very well. They give lots of attention to their vines, care and  passion with which they get ready to give their best, knowing that a good harvest is important to achieve great fruits.
And when I think of the Cantine Bellavista I like talking about Albereta Relais & Chateaux an exclusive location that I had the opportunity to appreciate along with the visit to the Cantine Bellavista for a Maserati Event.
Albereta Relais & Chateaux is a magnificent 5 star resort, in a beautiful park, situated in a place perfectly insert in the charming landscape of the rolling hills of Franciacorta not far from Iseo Lake .
Here charm and elegance and great attention to details are welcoming.
Ideal refuge for those seeking the pleasure of ralax in full contact with nature made up of rolling hills and vineyards.
The Albereta seduces its guests with refined paths of fine food and wine, with its magnificent Restaurant and Bistro Leonfelice whose terrace offers an extraordinary view of Iseo Lake.
Beautiful also the Wellness Center..
Its charm and its interior spaces make it an ideal location for meetings and events and can accommodate ceremonies and receptions in great style.