Il Bagno come lo vorrei. The bathroom as I would like.
Si parla spesso di Arte del Ricevere, della capacita' di accogliere i propri ospiti in un ambiente curato e accogliente concentrandosi sulla sala da pranzo e l'allestimento della Tavola.
Certo questi rappresentano aspetti imprescindibili, ma a volte si rischia di far passare in secondo piano il resto della casa ugualmente importante per far sentire l'ospite davvero valorizzato con il massimo delle attenzioni.
Basta poco per esaltare gli spazi e creare un ambiente davvero gradevole, rilassante, confortevole e che profumi di pulito anche nella sala da bagno dove probabilmente gli ospiti andranno a lavarsi le mani prima di accomodarsi a tavola.
L'arte dell'accoglienza diventa cosi' un rito piacevole, fatto di piccole attenzioni che fanno la differenza, un'occasione irrinunciabile per mettere a frutto il proprio gusto, la propria creativita' e la capacita' di prendersi cura della propria casa.
Cosi' l'attenzione agli spazi della sala da bagno rappresenta un'altro modo per esprimere se' stessi e far sentire i nostri ospiti davvero coccolati.
Il Bagno inteso come spazio deicato alla cura e alla pulizia personale sta evolvendo, diventando un ambiente per il realx e il benessere quotidiano, gli arredi, i profumi degli spazi, le fragranze, le luci stanno acquistando sempre piu' valore nella capacita' di creare un mood di totale benessere.
Il suggerimento di TASTE & STYLE per questa nuova rubrica dell'allestimento del Bagno creata in collaborazione con JO MALONE LONDON e IL BAGNO GROUP vuole esaltare tutta la freschezza e il gusto di ambienti che esprimano un fascino e uno stile inconfondibile in ogni periodo dell'anno.
JO MALONE ha declinato le sue meravigliose fragranze creando sublimi prodotti per gli ambienti e la biancheria.
E allora basta poco per vaporizzare un leggero tocco di queste incredibile essenze per conferire agli ascugamani per gli ospiti classe ed eleganza che non dimeticheranno.
 I
For the Home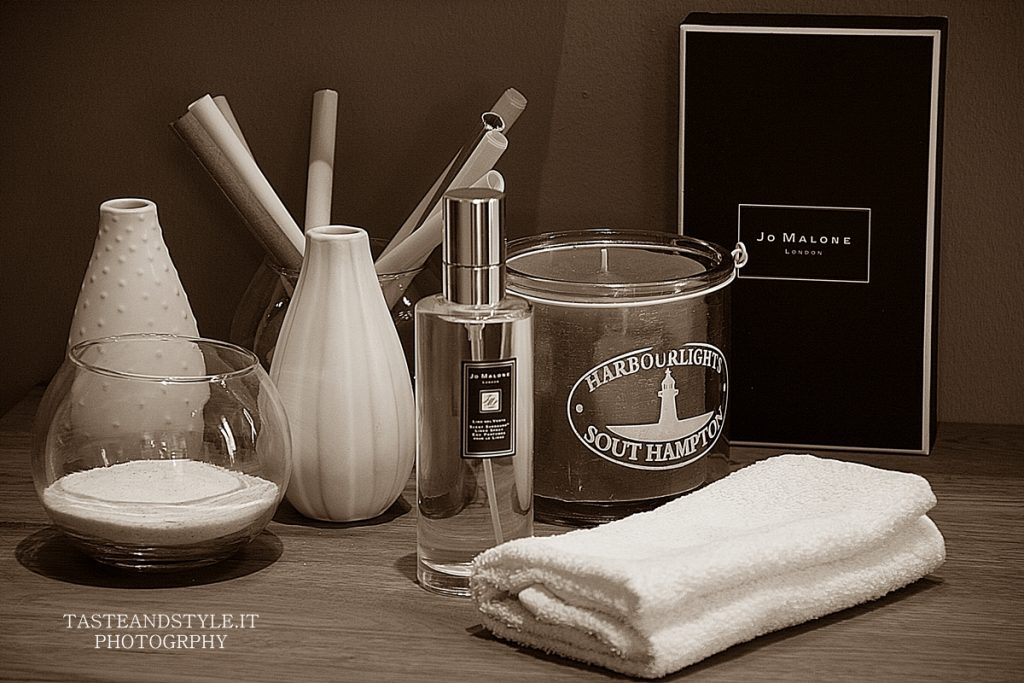 Location per lo shooting fotografico IL BAGNO GROUP 
Contemporary style delle migliori marche con accessori e forniture prestigiose ed esclusive. Per fare del tuo bagno un regno di benessere e confort assoluto.
Page FB: Il bagno Group
Web Site: www.ilbagnogroup.com
Ashtag: ‪#‎ilbagnogroup‬ ‪#‎bath‬ ‪#‎bathroom ‬‪#‎living‬ ‪#‎luxuryliving‬ ‪#‎lifestyle‬