Hotel Cenobio dei Dogi Camogli for the enhancement of the Ligurian Cuisine. The Contest dedicated to foodblogger #UNOCHEFSULMARE
L'Hotel Cenobio dei Dogi di Camogli nell'ottica di valorizzazione del patrimonio della tradizione gastronomica Ligure, annuncia il primo contest di cucina interamente dedicato ai Food Blogger.
Hotel Cenobio dei Dogi in Camogli with the objective of encouraging the heritage of the gastronomic Ligurian gastronomic, announces the first contest entirely dedicated to Food Blogger.
Una grandissima opportunita' per gli appassionati di Ricette quella offerta da uno degli Hotel piu' affascinanti e rinomati della Riviera Ligure di Levante del quale vi ho parlato piu' volte nel mio blog.
A great opportunity for the Recipes lovers offered by one of the most charming and renowned hotels of Liguria Rigion of which I have spoken many times in my blog.
L'Hotel Cenobio dei Dogi si fa promotore della qualita' in Cucina nella quale crede fermamente, valorizzando i Food Blogger che hanno abilita' culinarie e desiderano mettersi alla prova con Ricette di Territorio.
Uno Chef sul Mare e' infatti il concorso rivolto ai Food blogger amanti della cucina che vogliono mettersi in gioco dilettandosi con la realizzazione di piatti rigorosamente legati al Territorio Ligure.
Hotel Cenobio dei Dogi become the promoter of the quality in the Kitchen in which it believes strongly, enhancing the Food Blogger that would like to test themselves with Territory Recipes.
Uno Chef sul Mare represent the competition for the Food bloggers and Food lovers who want to get involved with the creation of dishes delighting strictly related to Ligurian Territory.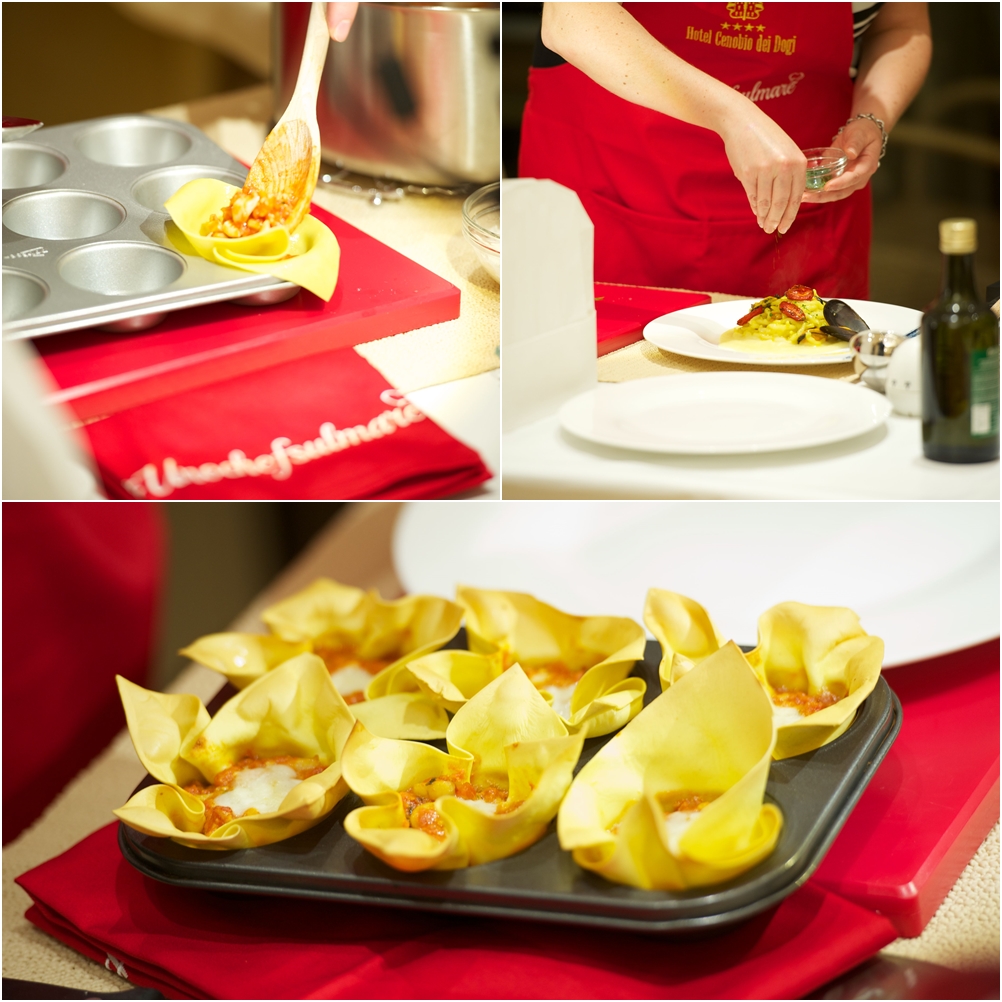 Il premio ?
Per le 12 migliori proposte la possibilita' di avvalersi della prestigiosa vetrina dell'Hotel Cenobio dei Dogi per far conoscere il proprio blog, ma non e' finita qui perche' i tre finalisti avranno l'opportunita' di mettere a frutto la propria abilita' ai fornelli con la finalissima trasmessa in diretta live streaming insieme ad un magnifico week end presso questa esclusiva location.
E per il primo classificato ?
Un soggiorno da sogno presso l'Hotel Cenobio dei Dogi e la grande soddisfazione di veder pubblicata la propria ricetta sull'aristocratico menù del Ristorante "Il Doge" per tutta la durata della prossima stagione!
Il Concorso #UnoChefsulMare e' stato un grandissimo successo e l'week end meraviglioso, caldo e soleggiato ci ha regalato grandissime emozioni.
Vi lascio a qualche scatto fotografico delle prove e allestimenti pomeridiani prima di passare alla serata dedicata alla finalissima in diretta streaming registrata dal magnifico Ristorante con le sue terrazze sul Mare che trovate qui
E' in diretta la finalissima del 1° contest #UNOCHEFSULMARE. CONDUCE LA DIRETTA LISA FONTANA 
SOON ON LINE
Dalle piscine del Cenobio dei Dogi i preparativi nel Ristorante il Doge per la Diretta Streaming
Briefing ai tre finalisti, allestimenti e prove tecniche
Chiara Bonomini e i tre finalisti
Marzio Cardellini per la diretta Streaming e Emiliano Ragonesi DIGISIDE
Massimo Fornasier – Savona WEB TV
Lisa Fontana e Chiara Bonomini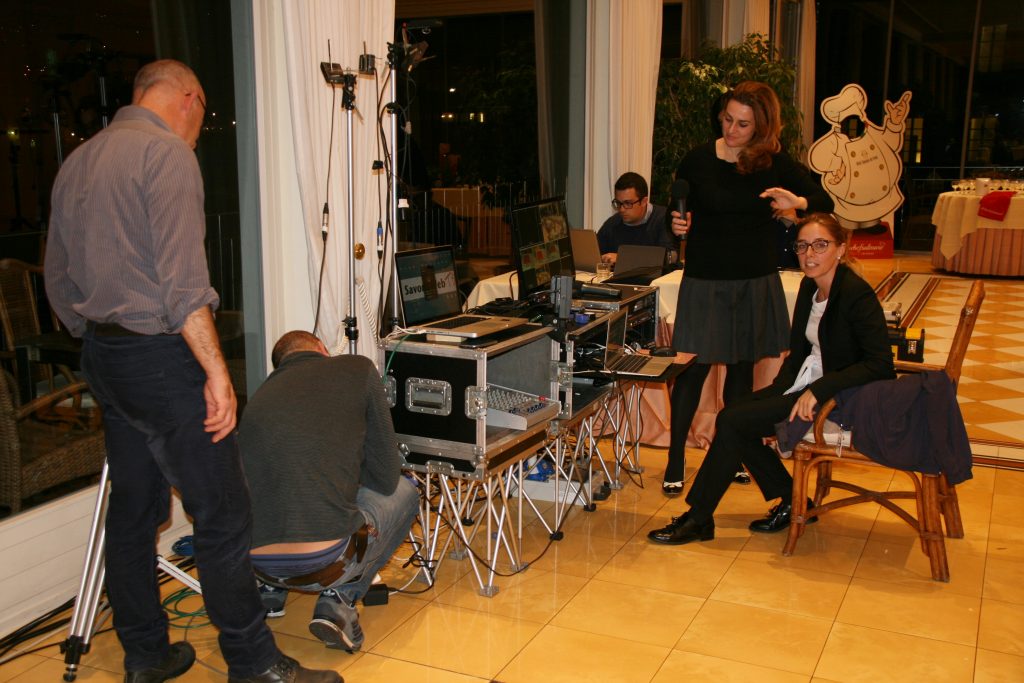 … poco prima di andare in onda
La vista panoramica prima di iniziare la serata … e le riprese !
Credits to Andrea Pace – Photographer www.andreapacefotografo.com