Vi ricordate quando ho scritto delle magnifiche cantine Guido Berlucchi in Franciacorta, la loro storia strettamente correlata al territorio, il fascino di un racconto sulla nascita del metodo classico in Italia e della cerimonia di premiazione dei nuovi Sommelier alla quale ho partecipato dopo anni di studio in AIS per capire il mondo del vino e il suo fascino ?

Ora desidero parlarvi di un altra magnifica realta', parte integrante della tenuta Guido Belucchi, che rappresenta un vero tuffo nel passato, intriso di passioni e di saperi che fondano le loro radici in un'epoca che ha fatto la storia del Metodo Classico.


E come mi disse Cristina Ziliani, figlia di Franco Ziliani in occasione della mia visita a Palazzo "qui non si tratta di inventarsi una storia attorono a Berlucchi, la storia c'è davvero !" e aggiungo io … una storia tanto affascinante che ha il sapore di un romanzo … senza dover inventare a aggiungere niente ! 
E proprio qui, accanto alla tenuta e alle cantine, che sorge la bella e aristocratica Villa Lana Berlucchi.
I suoi spazi ricchi e curati emanano tutta la bellezza dell'epoca, nel salone emergono gli eleganti arredi, e le sue pareti tappezzate di quadri imponenti, tappeti dalla curata manifattura e affreschi dal fascino intramontabile.
E li in un angolo del salone d'ingresso il pianoforte a coda dove era seduto Guido Berlucchi e come lo ricorda Franco Ziliani nei suoi scritti in occasione del loro primo incontro.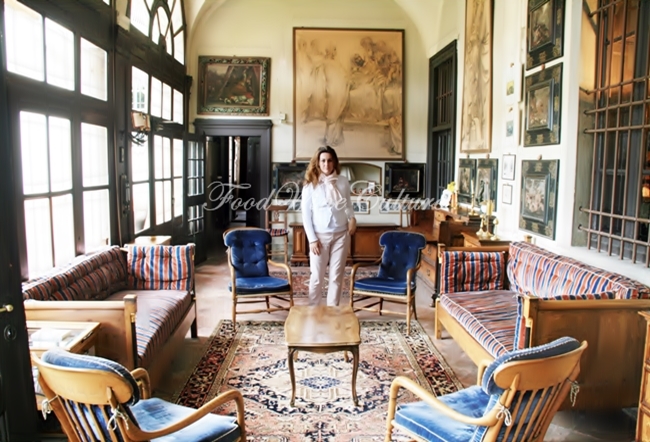 L'eleganza senza tempo di palazzo Lana Berlucchi, la nobile dimora storica che ispirò il primo Franciacorta, rivive in tre Franciacorta Millesimati creati con il fiore del mosto.
Rari, per qualità e quantità, della completezza del gusto e dell'assenza di eccessi, sono dedicati a chi predilige grande finezza e ricercatezza.
Il nostro viaggio continua tra le grandi stanze affrescate, i quadri che parlano di tradizione, gli oggetti e tanti particolari che racchiudono fascino e saperi della Famiglia Berlucchi, i due pianoforti a coda, la sala da pranzo ancora intatta cosi' come era, il salone delle Feste al primo piano, il tutto nella splendida cornice di vigneti e colline magnifiche.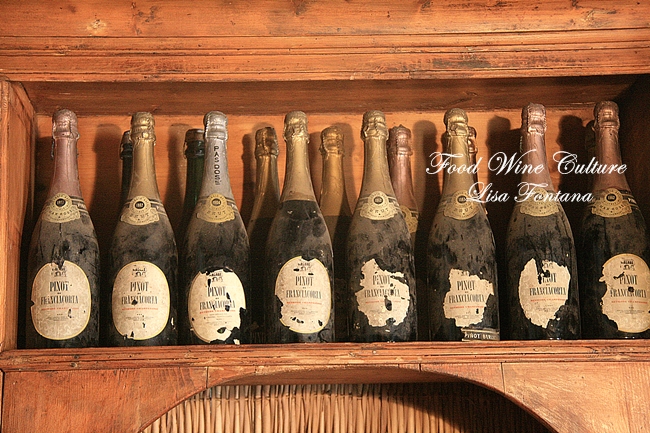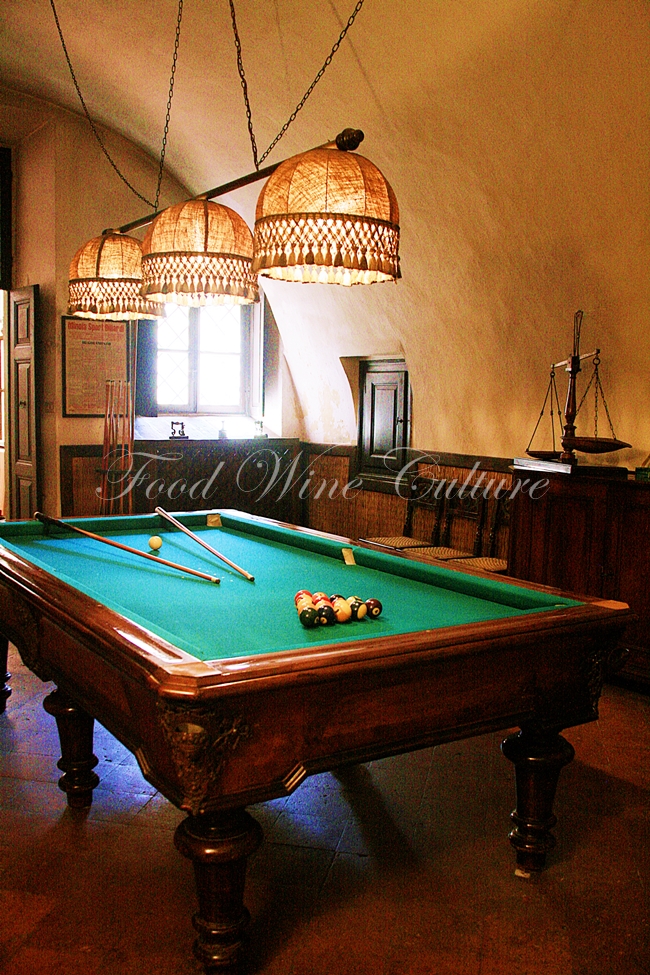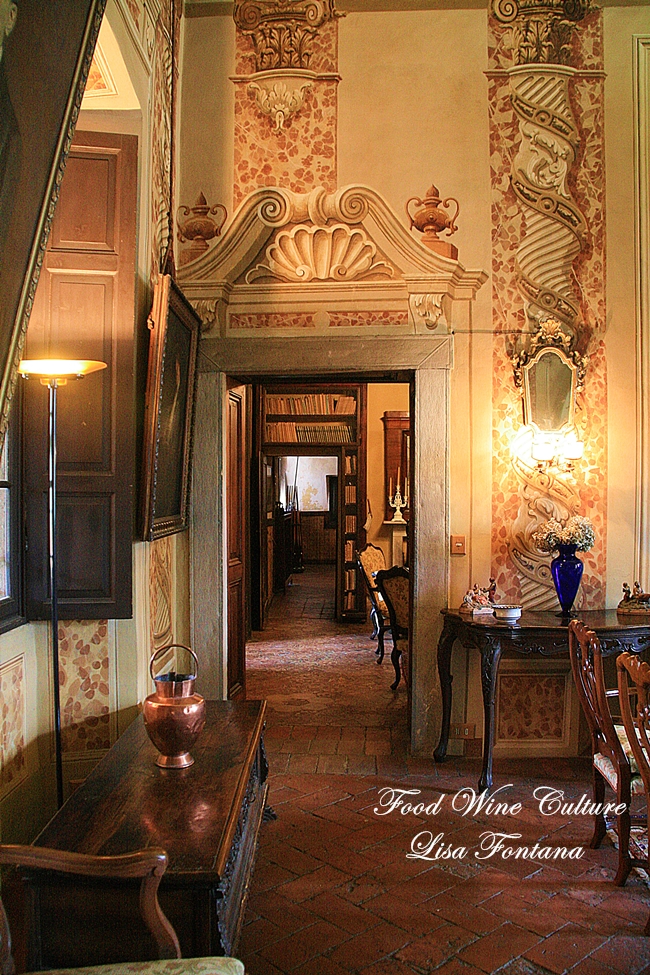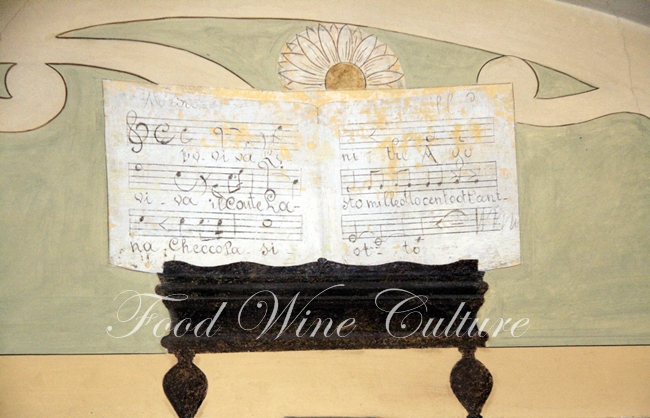 Per l'aperitivo e il pranzo sotto l'antico portico a volte affacciato sulla Villa e sul parco all'ingelse, ci raggiunge
Cristina Ziliani
grande comunicatrice, simpatica ed estremamente appassionata del suo lavoro, completa il racconto della famiglia regalandoci qualche chicca e facendosi sentire a casa con la sua indubbia capacita' e arte del ricevere.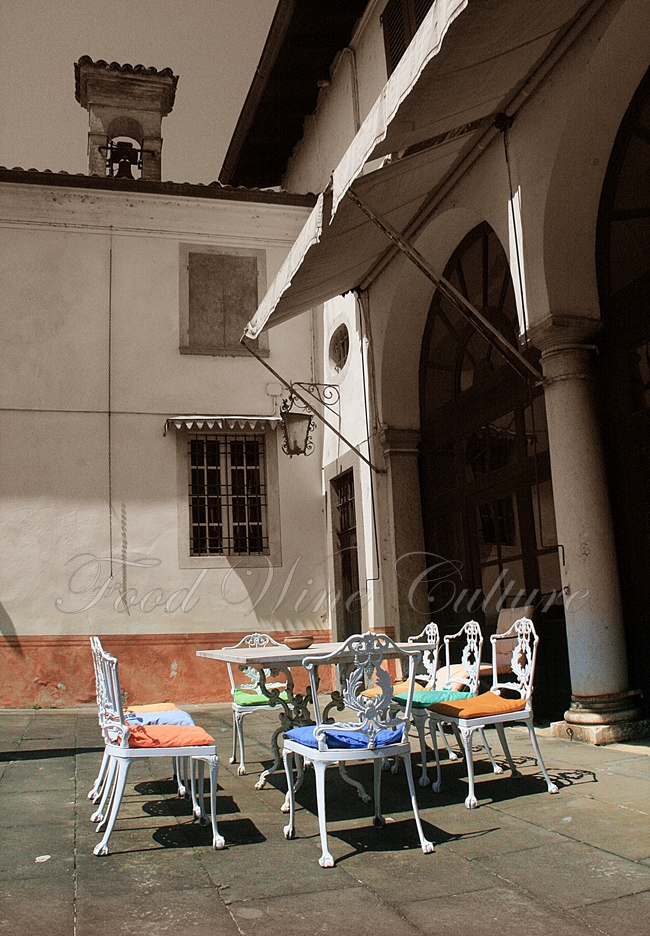 Iniziamo con la degustazione di un Franciacorta Berlucchi '61 vinificato nella versione Rose', ricco, morbido, dal colore brillante e dal perlage fine e persistente, si percepiscono chiaramente i fragranti profumi di piccoli frutti rossi delicati e finissimi.




















































Disponibile nelle versioni BRUT, SATEN ed EXTREME sono vinificati secondo disciplinari rigidissimi che prevedono un minimo di affinamento di 48 mesi sui lieviti per la versione BRUT (70% Chardonnay e 30% Pinot Nero), 72 mesi per il SATEN (100% Chardonnay) e 60 mesi per l'EXTREME (100% Pinot Nero).
Lascio alle immagini inedite scattate per Guido Berlucchi l'esaustiva capacità di illustrare la bellezza di questi luoghi.
Una giornata straorinaria e affascinante presso la Guido Berlucchi testimone di oltre mezzo secolo di storia nella vinificazione del metodo Franciacorta.

Fondata nel 1955 da Guido Berlucchi, Franco Ziliani e Giorgio Lanciani, è oggi indiscussa leader di mercato in Italia nel metodo classico, conta su circa 600 ettari di vigneti in Franciacorta e 80 collaboratori.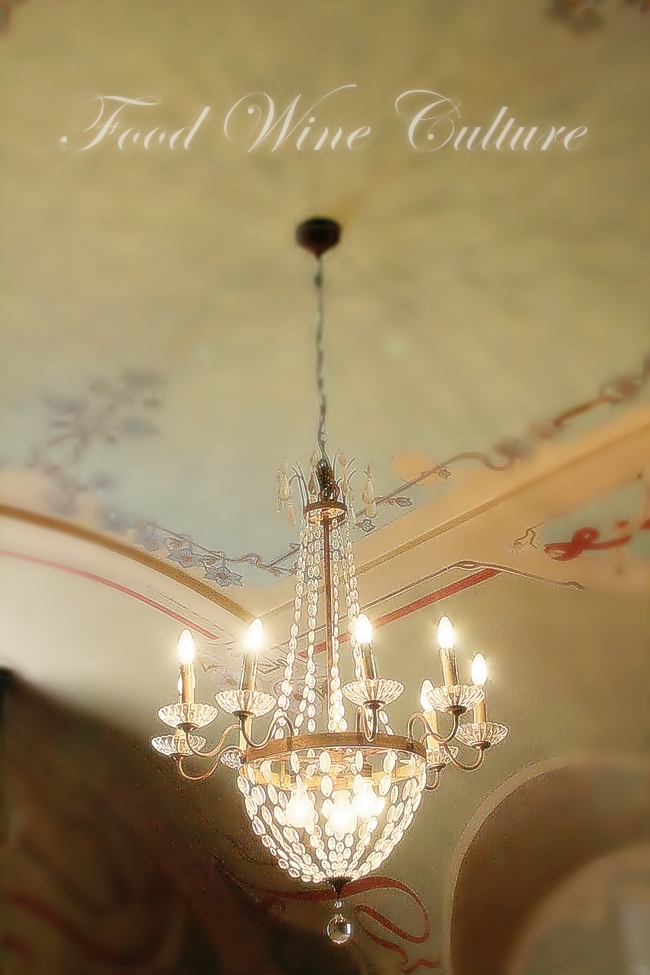 Guido Berlucchi is testimonial of more than half a century of history in winemaking classic method in Franciacorta.
Founded in 1955 by Guido Berlucchi, Franco Ziliani and Giorgio Lanciani, is today the market leader in Italy in the classic method, it has about 600 acres of vineyards in Franciacorta and 80 employees.
Near to the estate and cellars, there is the beautiful and aristocratic Villa Lana Berlucchi.
Its rich and cared spaces exude all the beauty of the time, in the lounge emerge the stylishly decorations, the impressive paintings, carpets from cured manufacturing and magnificent painted ceilings.
And there in the corner of the sitting room the grand piano where sat Guido Berlucchi and how Franco Ziliani remembers him in his writings on the occasion of their first meeting.
The timeless elegance of the Palazzo Lana Berlucchi, is proposed in three Franciacorta Vintage created with the flower of the must.
Rare, in quality and quantity, completeness in the taste and the absence of excesses, are dedicated to those who prefer finesse and refinement.
Available in BRUT, SATEN and EXTREME are vinified according to very strict specifications that provide a minimum of 48 months aging on the lees for BRUT version (70% Chardonnay and 30% Pinot Nero), 72 months for the SATEN (100% Chardonnay) and 60 months for the EXTREME (100% Pinot Noir).
I leave the images taken by Guido Berlucchi to describe the beauty of these places.